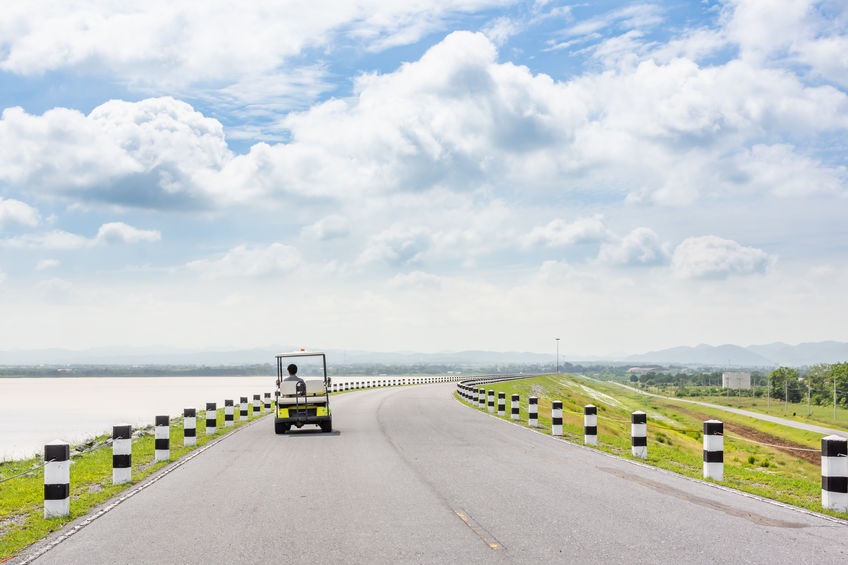 Golf Cart Traffic Law FAQs
One of our favorite things about our business is hearing stories from our customers about what a great time they had while driving their
golf cart rental
around Carolina Beach, NC. But, for our customers to have a great time, they need to know how to operate their golf cart rental safely and legally.
We get tons of questions about Carolina Beach golf cart traffic laws. Below are some of the most common questions we get asked. If you have a question about golf cart rental safety and laws you don't see here, please don't hesitate to
get in touch with us
!
What safety measures are golf carts required to have?
Under local and state law, all low-speed vehicles (LSVs), a.k.a. golf carts, must have the following safety features to be operated on a public road:

- A vehicle identification number (VIN)
- Headlights
- Taillights
- Front and rear turn signals
- Brake lights
- Front and rear reflectors
- Rearview and side mirrors
- A parking brake
- DOT-certified windshield
- A seatbelt for each designated seat
- A horn
Are there any limitations on when I can drive a golf cart?
As long as a golf cart has two headlights and two taillights, it can be operated at any time.
Am I allowed to drive a golf cart on the street?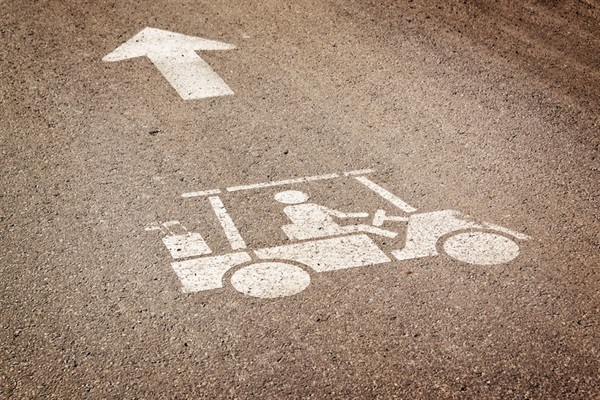 In North Carolina, golf carts can only be operated on secondary highways or streets where the posted speed limit is 35 MPH or less. There is one exception that says golf cart operators may cross an intersection of a road where the posted speed limit is above 35 MPH if need be.
Can I drive a golf cart anywhere else?
No. Driving your golf cart anywhere but the road, i.e. sidewalks, bike paths, off-road, beaches, etc., is not permitted.
Where can I park a golf cart?
LSVs can be parked in any regular parking spot. You may also find designated golf cart parking spots available in some places. And don't forget to pay that parking meter!
Do I have to obey traffic lights and signs when driving a golf cart?
Yes! You need to follow the same rules of the road you would when driving a car. That means stopping at stop signs, obeying traffic lights, yielding to pedestrians, and so on. If not, you could be pulled over and given a ticket!
Do I have to follow the speed limit?
Yes. That said, our LSVs typically reach maximum speed at 20-25 MPH, so you won't have any issues with going over the speed limit. In a golf cart, it's more important to pay attention to the minimum speed limit in a given area, as going too far under the speed limit can be dangerous for you and those around you.
Do I have to use turn signals when driving a golf cart?
Yes! Like in a car, it's important to use your blinkers to let others know when you're turning.
How old do you have to be to drive a golf cart?
In North Carolina, golf cart operators must be at least 16 years old and must carry a valid driver's license. Additionally, you also need to carry liability insurance to drive a golf cart on public roads.
Is it ok to drink and drive a golf cart?
No! This is just as illegal and dangerous as driving a car while drunk. If you are caught driving a golf cart while drunk, you will almost certainly be charged with driving while intoxicated (DWI).
What am I responsible for when renting a golf cart?
Think of a golf cart rental like you would a car rental. You're responsible for any damages that may occur while the cart is in your possession, as well as any fines or tickets you may receive if you don't follow traffic laws.
As long as you obey traffic laws, lights, and signs, and take care of your rental while it's in your possession, there should be nothing stopping you from having a safe and enjoyable golf cart rental experience!
take a look at our inventory
of golf carts for sale, give us a call at 910-707-0926!