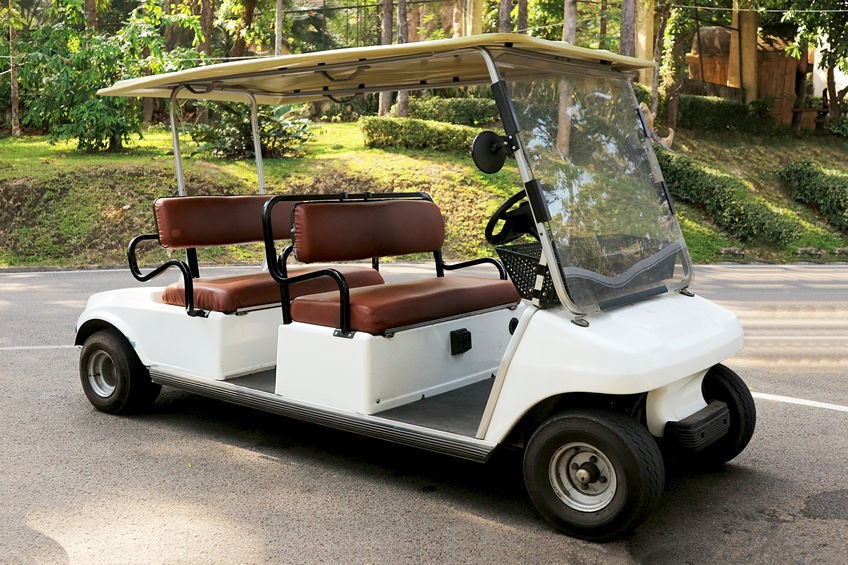 How to Extend Your Golf Cart's Life
When you buy a golf cart, you're making a huge investment. After all, golf carts can range in price from a few thousand dollars to almost as much as a car, depending on the features and accessories you choose.
As with any major purchase, you want to do everything you can to protect your investment, which is why we've got all the info you need about how to keep your golf cart in tip-top shape so it will last for years to come.
Cleaning Golf Cart Batteries
The battery is one of the single most important components of a golf cart. But did you know cleaning and
caring for your battery can make it last longer
? Whether your cart is gas-powered or electric, its battery can become corroded and dirty over time. This dirt and debris can restrict the amount of power that can flow from your battery to your cart, which in turn restricts your speed.
To clean your battery, start by taking a clean cloth and wiping away as much dirt and debris as you can. Next, use a battery terminal cleaner to remove any corrosion around the terminals. Finally, make sure your battery cells have enough distilled water in them and you're good to go! Repeating this process once a month is a sure-fire way to protect your golf cart battery.
Caring for Golf Cart Tires
Just like with cars, there are plenty of tire cleaners on the market made specifically for golf cart owners. Not only can these products help keep your tires clean, but they can also protect them from cracking or drying out due to extreme hot or cold temperatures.

Many manufacturers recommend specific tire cleaners for their products but, as long as you do your research and avoid cleaners that contain harmful solvents, you should be able to find the right tire cleaner for you. Additionally, check your tire's tread and air levels at least once a month to make sure they're properly inflated.
Preserving Golf Cart Exteriors
Golf cart paint jobs, especially custom ones, can be costly. Fortunately, regular cleaning can help protect the surface of your cart from things like road debris, chemicals, salt, and UV rays.

Washing your golf cart is just like washing a car. Grab some car wash soap, water, and a soft-bristled brush and you're good to go! After gently scrubbing your golf cart and rinsing it off, don't forget to clean the golf cart's undercarriage, as this is where most dirt and grime accumulate. You can also purchase a golf cart enclosure to protect you, and your cart, against the elements no matter what the weather's like.
Protecting Golf Cart Seats
Seat cushions put up with a lot. They're constantly being used and are often exposed to the elements, leading them to crack and wear down over time. The best way to prevent this is by regularly coating your golf cart seats in a cleansing formula designed to keep the cushions soft and moisturized.

Unfortunately, if your seats are already cracked, there's not much you can do to repair them. Your best option in this scenario is to purchase new seats and strive to take care of them well!
Washing Golf Cart Windshields
It's important to keep your windshield clean. Otherwise, you might have difficulty seeing through all the dirt, pollen, and bugs that can collect on a windshield over time. Remember to use a soft rag when cleaning your windshield to avoid scratches. After cleaning with soap and water, consider applying a windshield protectant to help keep dirt and debris from sticking to your windshield in the future.
Aside from the tips listed above, the single best way to extend the life of our golf cart is by performing regular maintenance on it. SunFun's service department is ready and waiting to help with all of your golf cart servicing needs.
Click here to learn more
or give us a call at 910-707-0926 to schedule a maintenance appointment!