5 Signs Your Golf Cart Battery Needs Replacing
Whether you use your golf cart on the course
or for something else entirely
, it would be a pretty big bummer to be riding around and suddenly have your cart stop dead. Not only would it be inconvenient to get your golf cart back home, but figuring out just what's wrong can be a real pain as well.
While there are many reasons a golf cart could suddenly stop working, battery issues are the most common reason for golf cart failure. Instead of waiting for something like this to happen, you can perform a few regular checks and keep an eye out for the signs that might indicate it's time for a new golf cart battery.
1. It's not charging properly.
The older a battery gets, the
longer it takes to charge
. If you've noticed that it's taking longer and longer to fully charge your golf cart batteries, odds are they are starting to wear out.
2. You're running out of charge too quickly.
Similar to the above, an older battery isn't going to last as long as it used to. If you used to get 6 hours out of a single charge, but are now only getting a few hours, that's a pretty clear sign your battery is too old.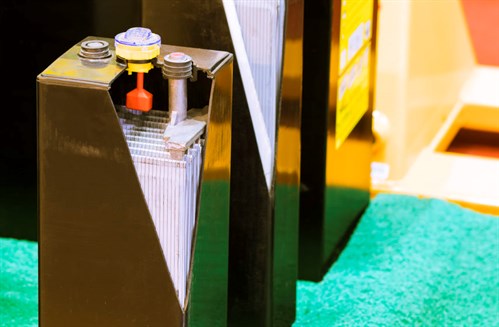 3. Your cart is slow to accelerate.
Worn-out batteries just don't have the "oomph" a newer battery would. Often, this translates to a loss of power and slower acceleration. Sluggish behavior or an inability to handle even small hills can be a clear indication of a dying battery.
4. The battery is physically damaged.
Open up the battery compartment and take a look at it. Aging batteries will start to crack, warp, and bulge over time. They may also start to leak or begin to separate from where they are connected to the terminal. If you notice any leakage at all, stop using the cart immediately until you can get a new battery.
5. It's past its warranty.
Like a car battery, golf cart batteries often come with manufacturer's warranties that cover you in the event your battery dies when it's still relatively new. Take a look at your battery and check for the warranty end date. If you're well past it and having any of the issues listed above, it's probably time for a new one.
If your golf cart is having issues maintaining power, keeping a charge, or your battery is physically damaged,
get in touch with the service team at SunFun
. We can check your battery to make sure it's not a fixable issue, like low acid levels, and help you choose a new battery if needed.
Get in touch with our service department by clicking here
or
calling usl
.