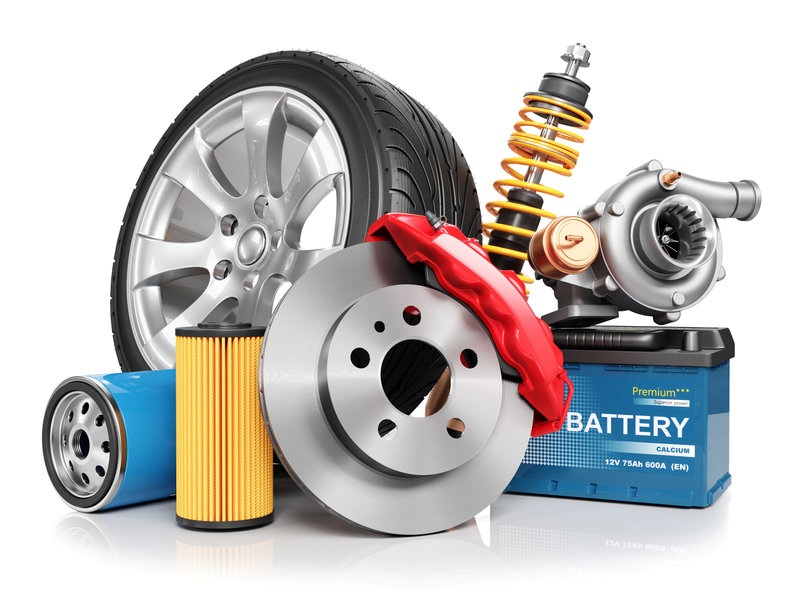 12 Most Commonly Replaced Golf Cart Parts
Whether you're a new golf cart owner or you're looking to buy a golf cart, it's essential that you know what sort of maintenance and upkeep your new vehicle will need for a long and happy life. That's precisely why we've compiled this list of the most commonly replaced golf cart parts:
1. BATTERIES.
Although properly maintained golf cart batteries should last about 7 to 10 years, most golf cart owners need to replace their cart's batteries every 5 to 7 years. But there are steps you can take to increase your battery's life:
Clean your batteries & check their water levels on a monthly basis.
When you find corrosion, remove it immediately.
After using your golf cart, make sure to turn it off properly by completely removing the key.
Never leave your lights or other accessories on while parked.
Avoid regularly using your golf cart to carry heavy loads.
Make sure to buy high-quality batteries.
If your golf cart takes a long time to charge, loses power rapidly, and your batteries bulge or leak acid, it's time for a battery change. Come see us, and we'll replace your old battery with a high-quality 6-volt, 8-volt or 12-volt battery.
2. MOTORS.
If you take care of your motor, it can last 20 to 30 years or so. Unfortunately, golf cart motors are rarely given the attention they need to last that long. Fortunately, if you give your gas motor a tune-up every so often or if you pair your electric motor with a stock or OEM controller, your motor is sure to have a long life.
3. BODIES/SEATS/WINDSHIELDS.
Accidents happen, and any vehicle fades and wears with age! Whether your golf cart body is dented or scratched, your windshield is cracked, your seats are ripped and worn, or you just want an upgrade or custom style, the need often arises to repair external golf cart parts. And SunFun's got an array of cosmetic options for any kind of golf cart style!
4. BATTERY CABLES.
With repetitive use, the cables that connect your battery, load, and charging station are susceptible to age, corrosion, and fraying. When any of these issues arise, new cables are a must.
5. SOLENOIDS.
Solenoids are the gate-keepers of the electric current transferred between your golf cart's batteries and the starter/generator (for gas cars) or the traction motor (for electric cars). These parts are constantly working hard to keep your vehicle running. They're activated any time you press the pedal to accelerate, so there's no wonder why they wear down so frequently. The good news is they're not too expensive to replace!
6. LIGHTS.
If owners develop bad habits of leaving golf cart lights on after each use or using the lights when unnecessary, they can burn out quickly and require frequent replacement. Whether your lights are dead or want to upgrade to LED lights, come see us and we can get you back on the road in a jiffy.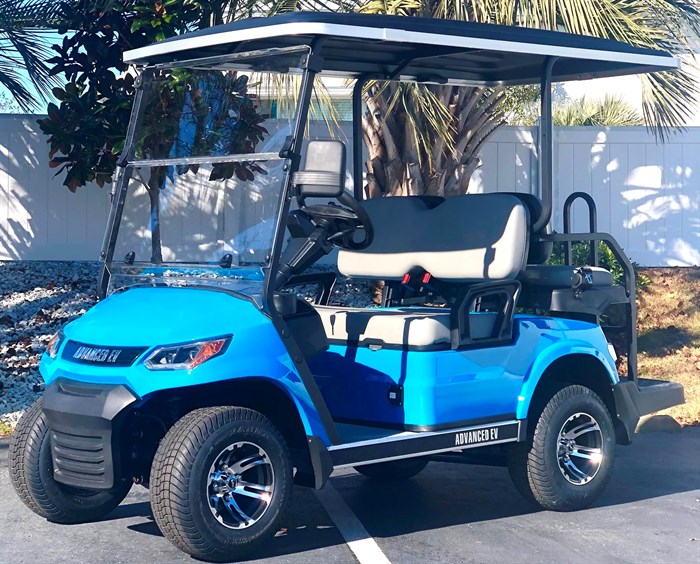 7. CONTROLLERS.
The controller manages the speed and power of your golf cart and needs to be replaced as it ages or if it malfunctions. If your golf cart requires a lot of power to handle its daily load and functions, you also may need a higher amp controller. We recommend upgrading to a 300 to 600 Amp Controller if your golf cart has and uses a cargo bed/rear row of seats or regularly navigates steep terrain.
8. CLUTCHES.
The clutches are the parts that allow your golf cart to accelerate and decelerate smoothly. So, if your golf car becomes jerky when you speed up or slow down, struggles on inclined terrains, or alternates randomly between fast and slow speeds, you may need to schedule a clutch check-up.
9. SHOCKS.
Like the clutches, your golf cart's shock absorbers help give you a smooth and enjoyable ride. But they are not immune to age and wear. Over time, your shocks, struts, coil-over suspension, and leaf springs will wear and need to be replaced. When your golf car becomes unusually noisy or your front or back ends begin sagging, you're most likely overdue for a shock repair.
10. BRAKES.
Brakes are one of those things you HAVE to change regularly. Your safety depends on it! If your brake pedal comes close to touching the floor or makes strange squeaking and grinding sounds when you step on it, you'll need to take it to the shop.
11. KEYS.
We've all done it! We have all walked outside to our vehicle only to realize we've misplaced the keys. Naturally, we get a lot of requests for extra sets of keys, and it's generally good to have multiple sets on hand. If you've purchased a golf cart from SunFun, we can get you a replacement set in no time.
12. COVERS.
Many golf cart owners swear by them. Golf cart covers are a great way to protect your vehicle and passengers from the elements. Plus, you won't have to wait for a perfect, sunny day to take your golf cart for a ride. Ensure a comfortable ride with one of SunFun's golf cart cover options.

Does your golf cart need repair today? Give us a call, or fill out an online form to schedule a service appointment. Looking to buy a new golf cart? SunFun offers a wide selection of excellent golf carts for you to choose from.