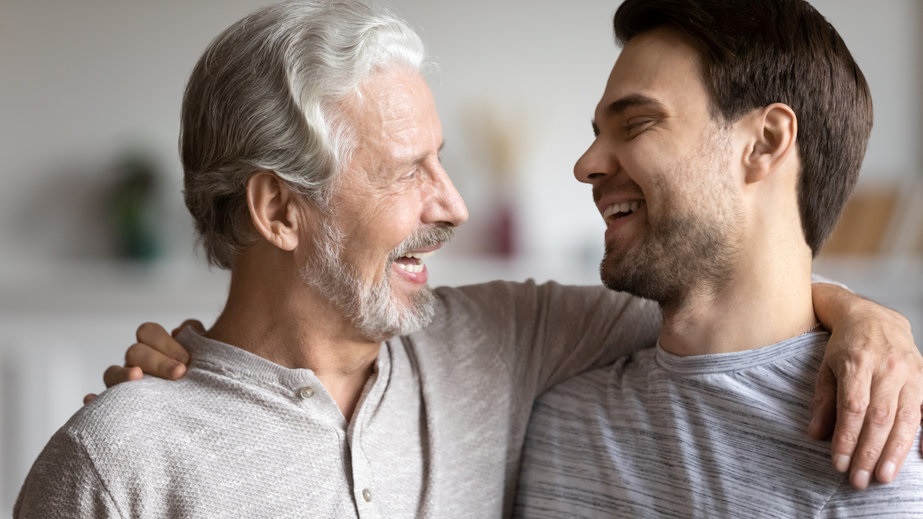 Why an Advanced Ev Golf Cart Is the Perfect Gift for Dad

Looking for the best Father's Day or birthday gift for your dad? Or are you considering a golf cart as a Christmas present?
We may be a little biased, but we think Advanced EV golf carts are an EXCELLENT choice for any dad, regardless of their interest (or lack of interest) in golf. Here's why:

1) ENCOURAGES OUTDOOR ADVENTURES
Equipped with an AC drive, a long driving range, and spectacular speed capabilities, Advanced EV golf carts are designed for smooth and comfortable day-long rides , even over rough terrains. This makes them perfect for outdoorsy dads who love fishing, hunting, or camping.

2) BRINGS THE "WOW" FACTOR
Much like the gift of a brand new car, and a slick Advanced EV golf cart will take your father's breath away… AND it's much more affordable. We're not just talking about the down payment. Because golf carts are relatively easy to upkeep, maintenance costs will be low, as well!

3) SAVES GAS MONEY
Is your dad extra worried about the current rising gas prices? An Advanced EV golf cart is a great way to ease his mind ( as well as his wallet ), running entirely on battery charge. Plus, the high quality Advanced EV batteries have an exceptional runtime , saving money on the electricity bill, too.

4) DESIGNED WITH HIS UNIQUE STYLE
Our Advanced EV golf carts come in a wide range of styles . Whether you're choosing on behalf of your dad or bringing your father into the shop, you'll be able to find a cart that fits his unique color, seat skin, and entertainment system preferences. And we can customize the cart with any additional features he'd like–from cup holders to cooler mounts to patterned seats.

5) EASY TO USE
Perhaps dad's knees aren't working how they used to. Or maybe he doesn't feel totally comfortable driving a full-sized vehicle anymore. Not only are golf carts physically easier to climb into than most traditional vehicles, but they're also relatively simple to maneuver. An Advanced EV cart can provide the freedom an aging, veteran, or disabled father needs for short trips to the mailbox, to the store, or across the neighborhood.

6) FOSTERS "TOGETHERNESS"
What does dad want more than anything else in the world? More quality time with his family, of course! Advanced EV golf carts are ideally suited for family outings, providing convenient transportation for everything from weekend camping and fishing excursions to Friday-night trips to local restaurants, concerts, and events.

7) BUILDS COMMUNITY
The fun of a golf cart isn't limited to the family! An Advanced EV golf cart will come in handy when your dad goes out for drinks with his buddies or drives a carpool of neighborhood kids to the pool or beach.

8) AND IT'S SUSTAINABLE!
Is your father big into environmental protection and sustainability? Entirely electric, an Advanced EV golf cart will allow your father to drive, releasing no carbon emissions‌!

SUNFUN GOLF CARTS | ADVANCED EV MANUFACTURERS
Learn more about our Advanced EV styles , our Platinum and Limited Edition package options , or browse all the golf carts we have available at our Carolina Beach location!
Have ‌questions? Send us a message, or call us!

RELATED ARTICLES