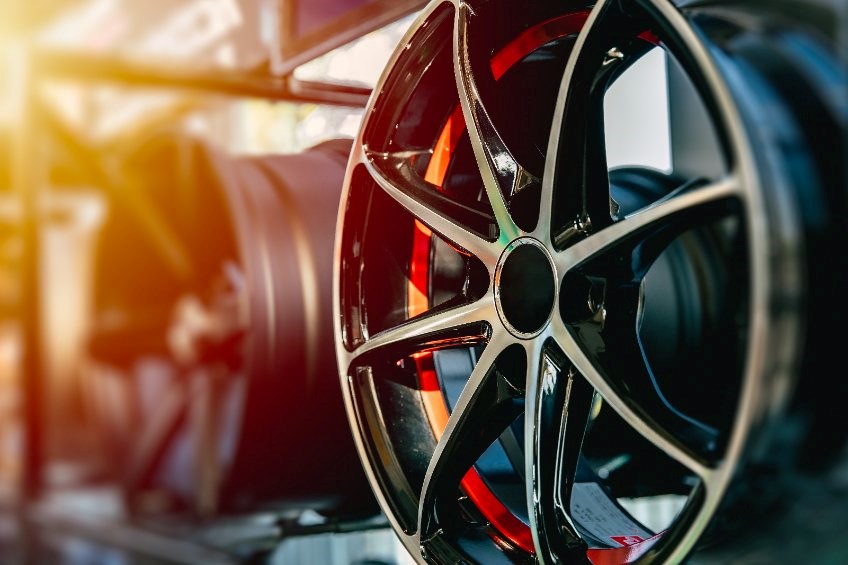 Customization Options for Advanced EV Golf Carts

Not only are Advanced EV golf carts already some of the most high-tech, luxury golf carts on the market, but they also come with a wide array of spectacular customization options to fit any personal golf cart style.
CUSTOMIZATIONS FOR ADVANCED EV NEW SALES SunFun Golf Carts offers a variety of customization and accessory options to make your Advanced EV even more YOU!

1) Lithium Battery Options
Lithium golf cart batteries possess several advantages over traditional lead-acid batteries, including a longer lifespan, faster charge time, larger carrying capacity, significantly less maintenance and upkeep, environmental friendliness, and more!
At SunFun Golf Carts, you can set up your Advanced EV cart with one of the following lithium batteries…
100X Lithium Battery

– Basic run-time (1.5 hours non-stop)

150X Lithium Battery

– Double the run-time (3 hours non-stop)

200X Lithium Battery

– Triple the run-time (4.5 hours non-stop)
Read more – LITHIUM OR LEAD-ACID — WHICH GOLF CART BATTERIES ARE BETTER?

2) Rims & Tires
SunFun Golf Carts offers a full catalog of Advanced EV rims and tires, giving golf cart owners a variety of styles and colors to choose from. We will make sure you find the very best rim and tire selection for your particular vehicle.

3) Seat Options
Depending on your specific Advanced EV model, you will have slightly different seat color options.
EV1 Model Line

– Choose from Black, Saddle Brown, or Gray Flat seats – all factory seats with no surcharge!

Advent Model Line

– Choose between Gray Flat (factory seat with no surcharge)

OR

Black Chevron (surcharge included) or Saddle Chevron (surcharge included).
Learn more about the EV1 and Advent Models.

4) Other Accessories
To make your golf cart as personalized and accommodating as possible, you can spruce your vehicle up with any of the following Advanced EV accessories.
Bluetooth Speaker OR Sound Bar

– Connect your phone music to your golf cart with a built-in bluetooth speaker, or enhance your golf cart's tunes with a high quality sound bar.

Beach Chair Holder

– Set your family up for quick, stress-free trips to Carolina or Kure Beach with a rack to hold your beach chairs.

360 Cup Holders

– Add convenient cup holders to accommodate ALL of your golf cart passengers.

Side Nerf Steps

– Make your Advanced EV cart even more accessible with steps to assist passengers when climbing in and out of the cart.

Eagle Clay Basket

– Want some extra storage space? Mount an Eagle Clay storage basket to the front of your golf cart.

Underglow

– Give your ride a sleek night-time ambiance with colorful underglow lights.

Golf Cart Enclosures

– Grab one of our drivable covers to protect you and your crew from cooler temperatures and rainy weather.

Custom Key Switch

– Golf carts generally have universal keys. Add this security accessory to ensure NOBODY can access your cart except YOU.

Steering Wheel Upgrades

– Spruce up your Advanced EV golf cart with an upgraded carbon fiber, wood grain, or black steering wheel.

Throw-Over Winter Storage Cover

– Protect your golf cart from the chilly

winter elements with a durable storage cover.

Dash Upgrade

(for EV1 model line ONLY) – Modify your golf cart with a carbon fiber or wood grain dashboard with a locking glove box.

Floor Mat

(for ADVENT model line ONLY) – Provide a little extra protection to your floorboards with a durable floor mat.

Light Bar

– Add an extra light to your vehicle to aid with night-time driving on your property, farm, campgrounds, and more!

SUNFUN GOLF CARTS | ADVANCED EV GOLF CARTS & ACCESSORIES
Want to spruce up your Advanced EV1 or Advent golf cart? Bring your cart by the SunFun Golf Carts shop for an upgrade!
Thinking about purchasing an Advanced EV golf cart? When you buy an Advanced EV from SunFun Golf Carts, you have the opportunity to apply customizations then-and-there OR add them later on.
Learn more about our Advanced EV golf cart styles.

RELATED ARTICLES