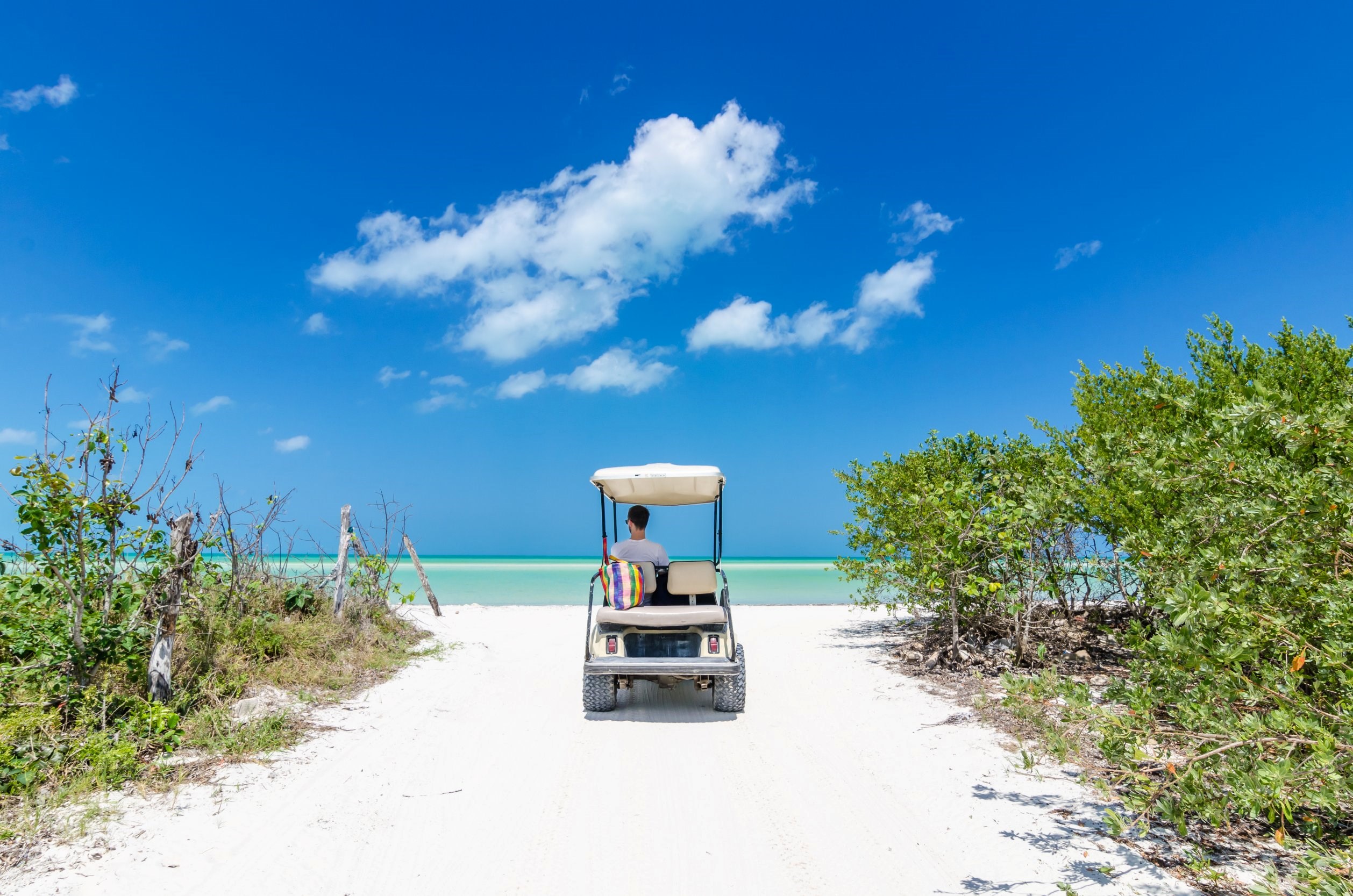 Kure Beach Golf Cart Laws

Mostly, Kure Beach upholds golf cart laws that are standard across all golf cart-friendly towns of North Carolina. Like any other vehicle, golf carts must be tagged and licensed to be street-legal in Kure Beach.

KURE BEACH STREET-LEGAL REQUIREMENTS
To be street legal in Kure Beach , your golf cart (or LSV) must have…
Headlights (2) and taillights (2)
Working turn signals and brake lights
Third brake light
License plate light
Four sets of seatbelts
Speedometer
Horn
DOT-approved tires and windshield
Working windshield wipers
Amber reflectors on all corners of the vehicle
Minimum speed capability of at least 21 miles per hour
Maximum speed capability of 25 miles per hour
One driver's side external mirror
One internal mirror
A 17-digit Vehicle Identification Number (VIN)
*Information from the Federal Motor Vehicle Safety Standard No. 500 (49 CFR 571.500)
NOTE: Unlike some other North Carolina towns, Kure Beach only allows electric golf carts (not gas) to be driven within city limits.

ADDITIONAL KURE BEACH GOLF CART RULES
Besides the above street-legal requirements, all Kure Beach golf cart operators must abide by the following North Carolina Department of Transportation (NCDOT) restrictions:
Golf carts must be driven by a licensed, legal aged individual (16 years of age or older). If you do not have a valid driver's license (on your person while driving), you cannot operate a golf cart in Kure Beach.
Anyone who drives a golf cart in Kure Beach is liable and needs liability coverage that meets North Carolina's minimum insurance requirements for motor vehicles on public highways.
Your golf cart must be registered with the Department of Motor Vehicles.
You can only drive your golf cart on streets with a posted speed limit of 35 miles per hour or less. NOTE: If you need to cross a road with a higher speed limit, you can as long as you take the most direct route to minimize your crossing distance.
Golf carts must NOT cross a control access facility (other than a bridge that crosses over or under a control access facility).
You must not possess or use alcohol or any other illegal drug while driving – or even have an open container of alcohol in your golf cart while operating.
Golf cart drivers must comply with all Kure Beach and North Carolina traffic laws concerning motor vehicles.
You may not exceed the maximum capacity of your golf cart as specified by the manufacturer.
You may not allow passengers to ride on non-seat parts of the golf cart (like cooler racks or golf bag racks).
Golf carts must be driven on the far right of the road and yield to pedestrians and other vehicle traffic.
If your golf cart does NOT have four working lights (two taillights and two headlights), you can only drive it during the day.
READ MORE: Where to Park Your Golf Cart: Carolina Beach & Kure Beach

SUNFUN GOLF CARTS | KURE BEACH GOLF CART RENTALS & SALES
Want to rent or buy a golf cart in Kure Beach? SunFun Golf Carts is the place to go! Rent your golf cart now OR browse our golf carts for sale.

RELATED ARTICLES