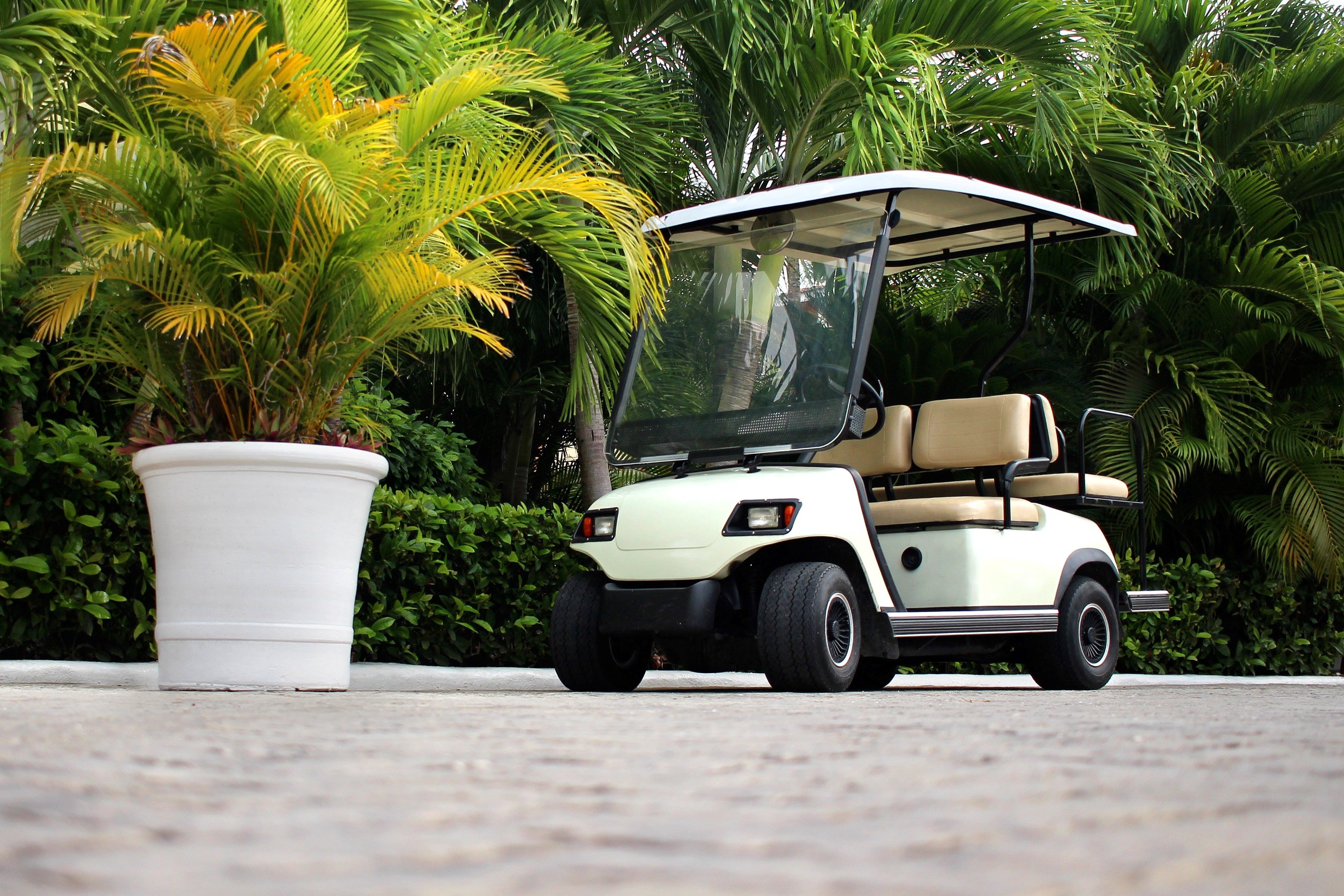 NC Golf Cart Insurance – Why Do You Need It?

All vehicles registered with the North Carolina Division of Motor Vehicles MUST at least have the state's minimum standard of liability insurance (a Personal Auto Policy, or PAP). And because all golf carts driven on public roads in North Carolina must be registered with the DMV, this rule also pertains to golf cart owners.
However, is it really necessary to get anything more than liability insurance coverage for your brand new golf cart?

REASONS YOU MAY WANT MORE GOLF CART INSURANCE
Liability insurance will cover any damages you (or any other driver you've given permission to drive your golf cart) cause to another driver and their vehicle. However, it will not help you if YOUR own passengers are injured or YOUR golf cart is damaged in an accident.
Golf carts can cause serious damage in a collision – to other vehicles, pedestrians, and your own passengers. In addition to physical damage, golf carts are far easier to access and steal. In fact, reports of stolen golf carts have increased over recent years – with an estimated 25,000 golf carts stolen every year.
You may consider further insurance coverage if…
You want protection and compensation for yourself, your passengers, and your vehicle if another driver causes a collision.
You live in an area with high traffic, a high population, and/or high crime rates.
You would like insurance coverage to help you if your golf cart is damaged because of inclement weather.
You frequently park your golf cart out in the open (rather than in a garage).
You cannot afford to pay for big unexpected medical expenses without insurance coverage or compensation.
You or other drivers of the golf cart have a history of motor vehicle accidents.
Fortunately, golf cart insurance policies are usually relatively inexpensive and will provide coverage just about anywhere you can legally drive with your golf cart. Many insurance companies offer golf cart insurance, so ask your provider what insurance options they can provide as an add-on to your current plan.
NOTE: There is a common misconception that a homeowner insurance policy covers your golf cart as well. This isn't quite true! While a homeowner policy may offer some protection to your golf cart while on your property, this coverage may not apply once you leave the premises.

TYPES OF GOLF CART INSURANCE
There are a variety of types of North Carolina golf cart insurance coverage you may consider purchasing (in addition to liability coverage) to help you in the case of an accident, including…
Collision Insurance Coverage – Covers your golf cart if damaged in a motor vehicle accident.
Comprehensive Insurance Coverage – Covers your golf cart if stolen or damaged (for reasons other than an accident, such as inclement weather).
Uninsured or Underinsured Motorist Bodily Injury Coverage – Covers your injuries if you are hit by a driver without the proper level of insurance coverage.
Uninsured Motorist Property Damage Coverage – Covers damage to your golf cart if you are hit by a driver without the proper level of insurance coverage.
Medical Payments Insurance Coverage – Helps cover your own and your passengers' out-of-pocket healthcare costs in the event of an accident.

SUNFUN GOLF CARTS | CAROLINA BEACH & KURE BEACH, NC
Looking to buy a golf cart in Carolina Beach or Kure Beach, NC? SunFun Golf Carts is the place to go! Browse our golf carts for sale.

RELATED ARTICLES