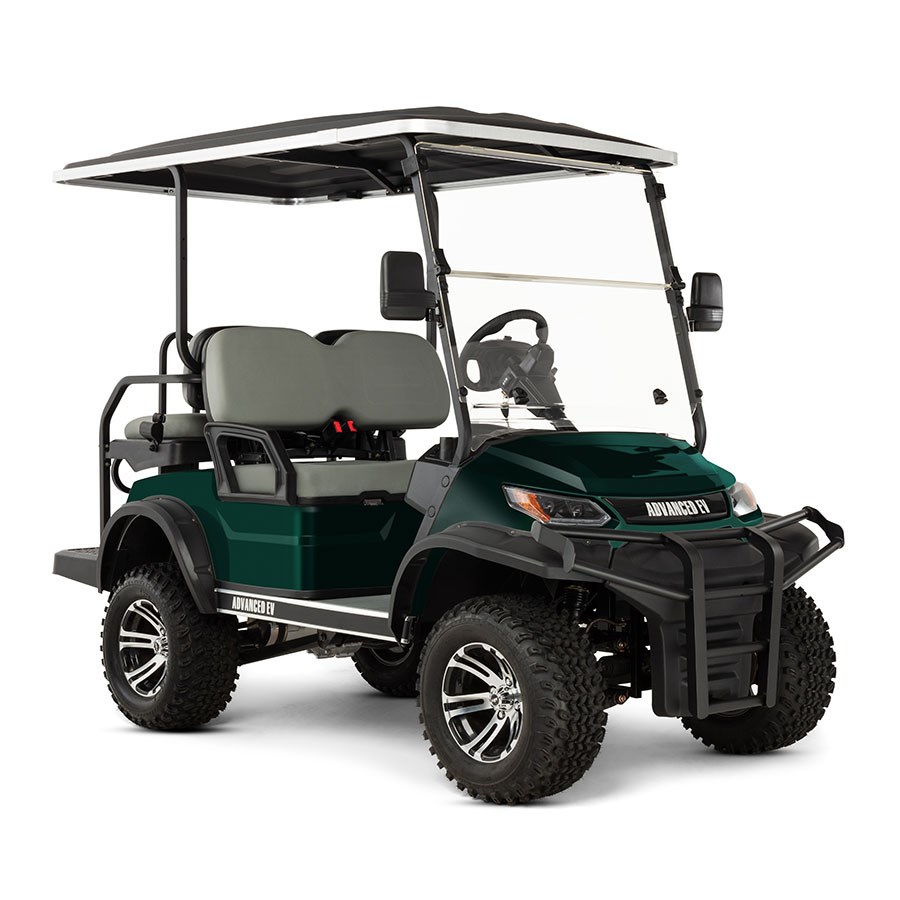 How to Maximize Your Golf Cart's Range
If you tee off regularly, are a lifelong fan of Caddyshack (R.I.P. Rodney Dangerfield), or simply need a way to cover short distances that are too awkward for a car, a golf cart is a great way to get around.
Should a golf cart be one of your go-to vehicles, maximizing its range can ensure that you can use it for longer stretches before charging.
Here's a handy guide to help you get the maximum range possible from your golf cart:
1. Keep the Battery Charged
One of the simplest ways to maximize the range of your golf cart is to make sure that the battery is fully charged before you set out on a long trip. Make sure you avoid running your golf cart on a partial charge.
However, it's also important that you don't overcharge your batteries. Doing so can overheat your batteries and result in a shorter lifespan.
2. Use the Right Battery
Different types of batteries have different ranges, so it's important to choose the right one for your needs. SunFun Golf Carts offers 150X lithium batteries that provide 3 hours of non-stop drive time – twice the run-time of traditional lead-acid batteries.
If that isn't enough, SunFun's 200X lithium variant provides TRIPLE the run-time of lead-acid batteries, giving you 4.5 hours of non-stop drive time.
With superior range, SunFun's lithium batteries can even power your journey to sunny Southport (a popular island near Carolina Beach) by ferry and allow you to cruise around while exploring the island.
3. Keep the Weight Down
More weight equals more strain on your golf cart, which, in turn, equals a shorter range. Remove unnecessary add-ons to keep the weight of your golf cart as low as possible and enjoy the longest possible range.
4. Inflate the Tires Properly
Keeping your tires at the right pressure can greatly increase the range of your golf cart thanks to reduced rolling resistance. Check your tire pressure often, and keep your tires inflated to the levels recommended by the manufacturer.
5. Drive Efficiently
Doing donuts on the fairway sounds like a tempting way to celebrate winning a round, but the truth is driving efficiently is one of the best ways to improve the range of your golf cart. If you're worried about distance, ride at a steady pace rather than accelerating and braking frequently. You should also avoid driving over rough or uneven terrain whenever possible.
6. Consider Switching to an Advanced EV Golf Cart
Advanced EV Golf Carts are fast, customizable, safe, street-legal, and come with the lithium batteries we mentioned earlier. Give these luxury carts a spin if you're looking for top-of-the-line features and unmatched range.
SunFun Golf Carts | Lithium-Battery Golf Carts
Follow these simple tips to maximize the range and get the most out of your golf cart. Always follow the manufacturer's instructions while charging, maintaining, or driving your golf cart, and don't hesitate to contact our golf cart service professionals with additional concerns. Happy driving!
RELATED: