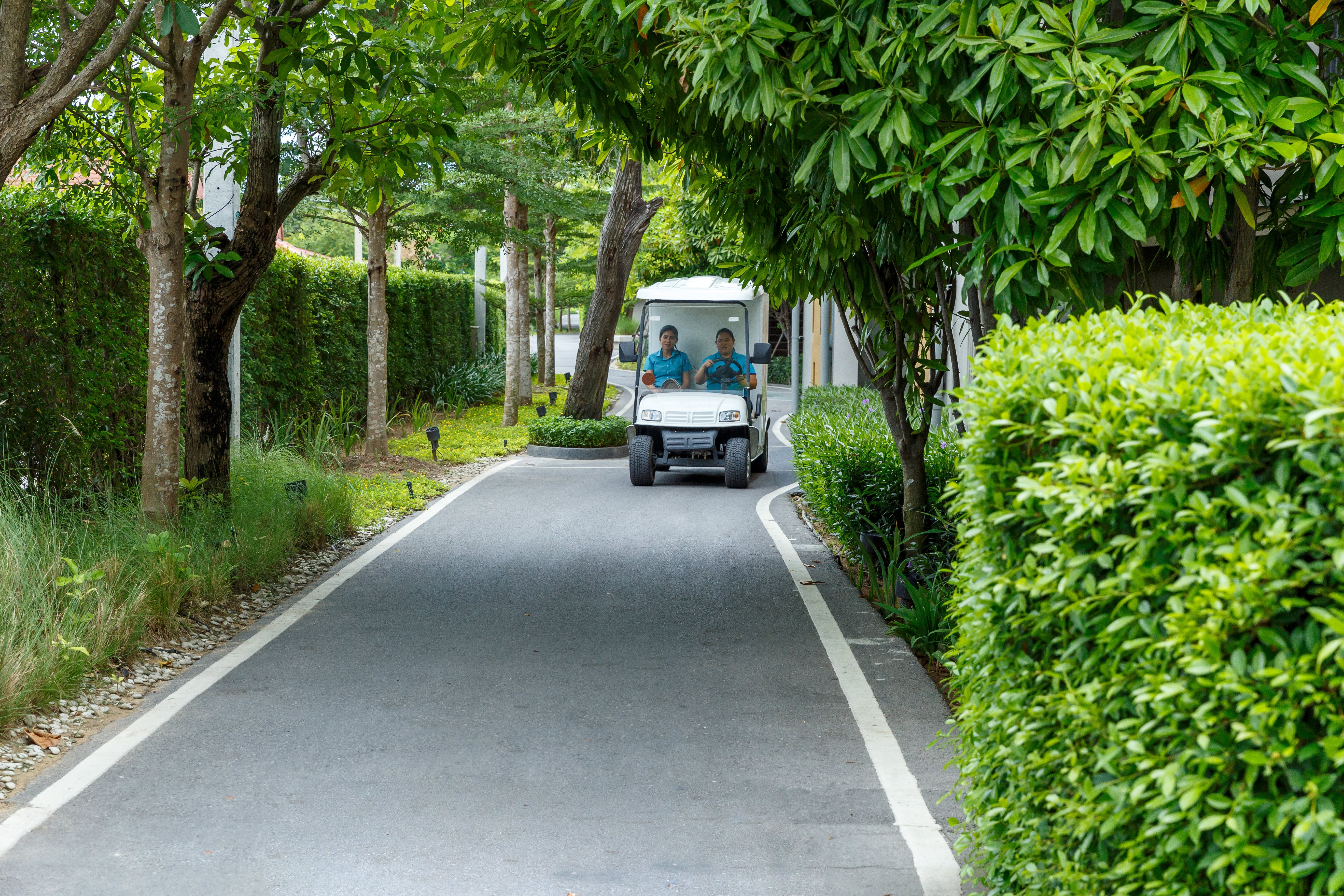 Buying Your Own Golf Cart: Is it Worth it?
If you thought a golf cart was only for moving around the golf course, well then, think again. A golf cart is an excellent mode of transportation that can get you around for various activities in your neighborhood or gated community.
Here, we discuss the various reasons you should consider purchasing and using a golf cart in Carolina Beach, Kure Beach, Holden Beach, and Oak Island. This way, you can see for yourself why buying your own golf cart is definitely worth it.
What You Can Use Golf Carts For — Apart From Golfing
Before diving into the various benefits of golf carts, it's essential to understand the different purposes of these carts that don't involve golf activities.
● Personal Use
A golf cart gives you a quick and easy way to run errands and go around your town. Before you do this, however, it's essential to familiarize yourself with local golf cart traffic rules and regulations so you know where you can use the cart.
● Gardening and Yard Work
A golf cart is particularly useful when you have a lot of garden space or a large yard. The vehicle makes it so much easier to accomplish farming, gardening, and landscaping tasks, especially when you enjoy doing them yourself.
● Hunting and Fishing Activities
Standard golf carts can have roof racks and cargo boxes, meaning you have enough space to carry equipment if you're going hunting or fishing. You can also modify your cart with all-terrain tires and a lift kit to accommodate your activities.
● Local Vendor Business Activities
If you're a food and beverage vendor at concerts or events or run a similar business, you might want to consider investing in a golf cart. Despite being compact, it has sufficient storage space for any products you sell.
● Alternative Mode of Transportation
Golf carts are an alternative transportation for security patrols within neighborhoods, retirement communities, school campuses, and shopping
centers. They're also an efficient way of shuttling people to and from concerts, corporate events, sporting events, theme parks, weddings, and other special occasions.
Given these examples, it's clear that a golf cart has many more functions apart from taking you around the golf course.

Why Owning a Golf Cart Could Be Beneficial For You
A golf cart is a worthwhile investment that you can use in and out of the golf course. It's quick to learn and easy to maintain, so you can jump straight into using it daily.
Let's take a look at the other benefits that you can get out of your own golf cart:
● Sustainable Means of Transportation
Reduce your carbon footprint by investing in golf carts that create much lower carbon emissions than regular cars and SUVs. Alternatively, you may opt for battery-powered carts that don't release carbon emissions at all.
● Easy Travel Within the Neighborhood
Use a golf cart to move easily between your house, the gym, the neighborhood, the golf course, and the tennis court. This way, you don't have to walk to places that are a bit too far to walk but feel too short to drive a vehicle to.
● Practical Transportation For Business
Streamline your daily operations when your business involves transporting people, items, or equipment back and forth. A golf cart is particularly useful in farms, ranches, retirement communities, school campuses, and event facilities.
● Greater Access to Nature and Outdoor Activities
It's easier to access narrow roads and off-road spaces when using a golf cart for outdoor adventures. They offer a quieter ride than trucks and SUVs, too.
These are only some of the many reasons a golf cart is worth it. You can customize your golf cart for optimal convenience based on your needs. Maximizes its benefits by consulting a golf cart professional.
What You Must Look For in a Golf Cart
A neighborhood golf cart is an efficient way to get around the fitness area, mailbox, pool, or club and gated communities. It is also a great vehicle when you simply want to
take a cruise through the neighborhood. Before you purchase one, however, you have to ensure it has a comprehensive safety package, including:
● Headlights, taillights, and brake lights
● Horn and turn signals
● Seat belts for every passenger
● Side mirror and/or rearview mirror
You may contact your local golf cart professional if you want to customize your cart's color, frame, tires, and other accessories.
SunFun Golf Carts | Golf Carts For Sale in Carolina Beach, NC
More and more residents in Carolina Beach, Kure Beach, Holden Beach, and Oak Island are realizing the benefits of purchasing a golf cart for personal use. Get yours today and discover why it's a great alternative to bicycles, cars, and other vehicles you may own.
Contact our golf cart service professionals for further inquiries. Happy driving