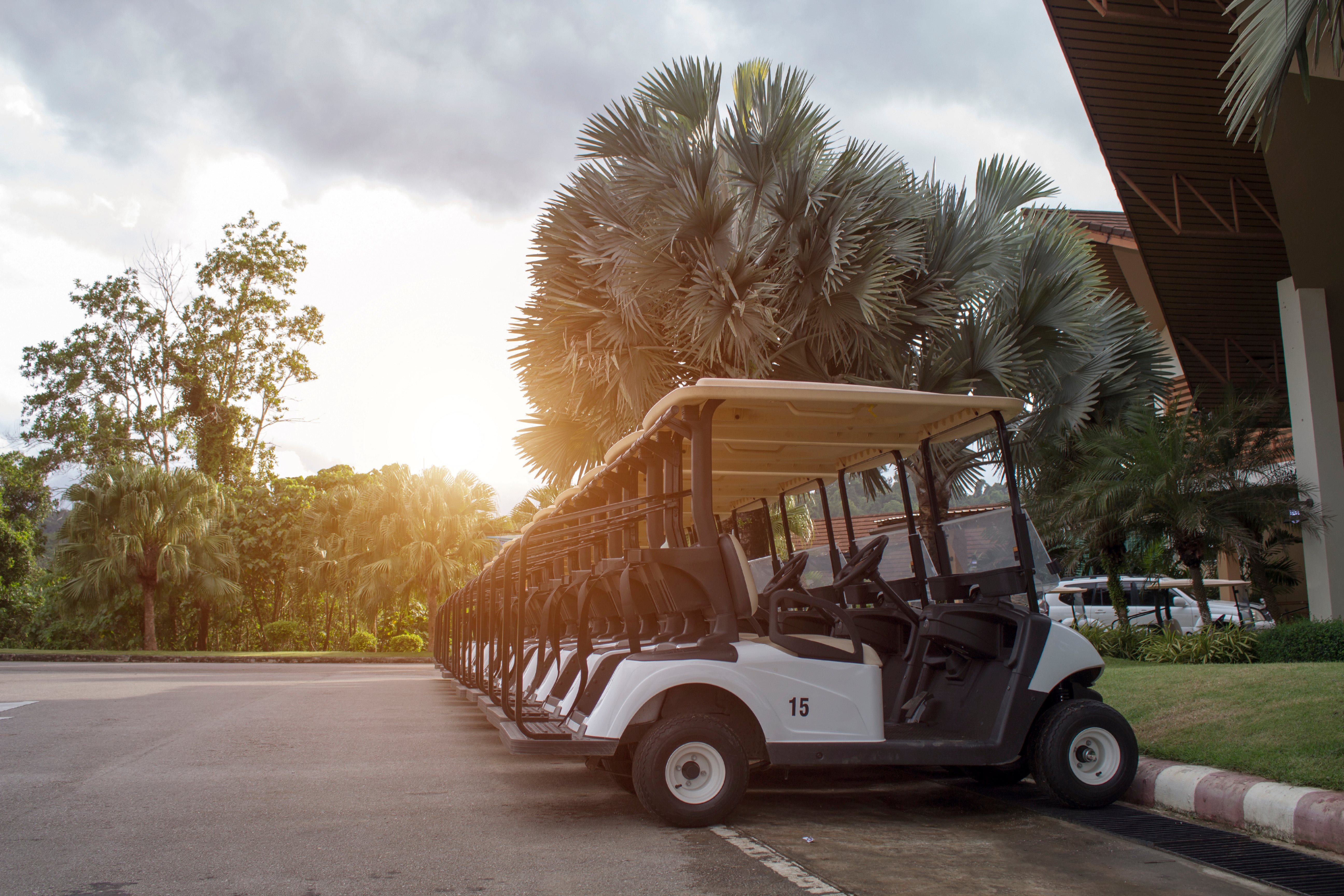 A Guide to Holden Beach Golf Cart Laws
Despite their name, golf carts aren't only meant for golf. You can use them to visit your neighbors, go to the gym, travel within orchards or ranches, and shuffle guests to and from event venues.
Besides these benefits of using a golf cart, they're easy to drive and maintain. Before you rent or purchase your own cart, however, it's important to have an understanding of Holden Beach golf cart laws.
The most important thing you have to remember is that golf carts should be licensed as street-legal in Holden Beach. Moreover, the beach community generally upholds the standard golf cart rules across the golf cart-friendly cities within North Carolina.
Learn more about local laws before buying or renting a golf cart in Holden Beach.
Requirements for Your Golf Cart in Holden Beach
In the State of North Carolina, golf carts that operate on the streets, highways, and other public vehicular zones are considered as motor vehicles or low speed vehicles (LHVs). For this reason, they are subject to all local laws, rules, and regulations that motor vehicles in North Carolina are subject to.
For starters, golf carts and LSVs must comply with the following requirements before they can be considered as street legal in Holden Beach:
Have two (2) headlights and two (2) taillights
Have one (1) external mirror on the driver's side
Have one (1) internal rear view mirror
Have four (4) sets of seatbelts
Have turn signals and brake lights
Have amber reflectors
Have windshield wipers
Have a speedometer
Have horns
Have liability insurance
Display a state inspection sticker
Have a license plate issued by NCDMV
If you purchase your golf cart directly from a supplier, you are responsible for visiting the North Carolina License Plate agency to apply for a title. However, you can only receive the title if you have a notarized bill of sale and proof of liability insurance.
You get a certificate of origin if you purchase the golf cart from a dealer. This ensures you're ready to make the vehicle street-legal.
Remember that all golf cart operators must have a valid Driver's License and that all child restraint laws should be observed when being driven around in golf carts.
All tires and windshields used by golf carts registered in Holden Beach must be approved by the North Carolina Department of Transportation (NCDOT).
Holden Beach Golf Cart Rules and Regulations
Apart from the street-legal requirements, Holden Beach golf cart operators must observe the rules, regulations, and restrictions set by the NCDOT.
One of the most important things you must remember is that all streets and side streets within the beach community are considered public vehicular areas. In this regard, you must comply with the above requirements before you can start using a golf cart to move around the community.
It's also important to remember that golf carts can only be operated on streets with a maximum speed limit of 35 miles per hour (mph). You may only cross a road with a higher speed limit if you take the shortest, most direct crossing route. Once you've crossed the street, however, golf carts must stay on public roads with a 35 mph speed limit.
On a related note, golf cart operators can go at a maximum speed of 25 miles per hour.
Here are the other Holden Beach rules and regulations for golf cart operators:
Licensed and legally aged individuals 16 years and older may operate a golf cart in Holden Beach. You cannot operate one without a valid driver's license.
All golf cart operators in Holden Beach need liability coverage that meets the state's minimum insurance requirements for motor vehicles.
All golf cart operators must comply with Holden Beach and North Carolina traffic laws regarding motor vehicles on public roads.
Golf cart operators cannot use or possess alcohol or illegal substances while driving a golf cart.
Golf cart operators cannot cross control access facilities unless they are at a bridge that crosses over or under the control access facility.
Golf cart operators must drive on the far right side of the road.
Golf cart operators are not allowed to park vehicles on sidewalks.
Golf cart operators must yield to pedestrians and vehicle traffic.
Observe the maximum passenger capacity stated by the golf cart manufacturer.
Passengers cannot ride on cooler racks and other non-seat parts of the golf cart.
Golf carts with less than four working lights — including two headlights and two tail lights — can only be used during the daytime.
SunFun Golf Carts | Holden Beach Golf Cart Rentals & Sales
Want to rent or purchase a golf cart in Holden Beach? Even though SunFun Golf Carts is located in Carolina Beach, we deliver within a 50 mile radius! At SunFun Golf Carts, we provide a wide range of options so you can find one that matches your exact needs and preferences.
Call us for all of your golf cart needs this summer.
Rent your golf cart today or browse our selection of golf carts for sale.
RELATED BLOGS: