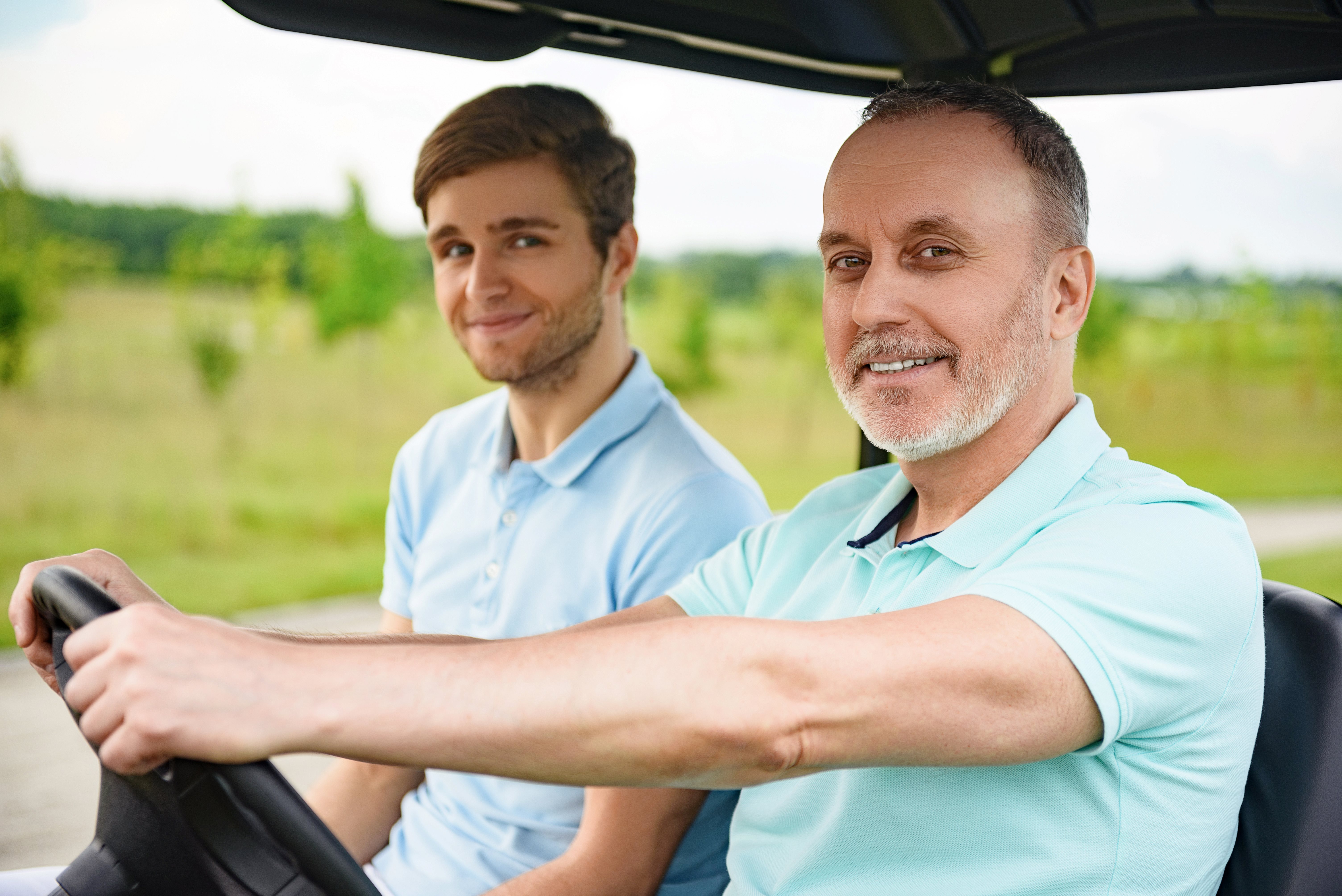 Customize Your Golf Cart | Advanced EV
Electric vehicles (EVs) have gained much-anticipated popularity across the world in recent years. EV golf carts are steadily becoming the preferred choice for transport. In a 2015 report, Gizmodo suggested that EVs of the future will likely be golf carts rather than high-speed Teslas.
In addition to the versatility of golf carts, one major reason for this growth is the endless customization options available to golf cart owners.
Some parts of golf carts that are commonly upgraded include the following:
Overhead covers

Batteries

Seats and seatbelts

Wheels

Rear seats
Benefits of Upgrading Your Advanced EV Golf Cart
Advanced EV golf carts, in particular, have proven to be highly valuable, convenient, environment-friendly, and inexpensive transportation options for golf cart owners far and wide. They boast impeccable safety features, higher speeds, endless customization options, battery options, and more.
Below we list the primary benefits of some of the most common Advanced EV upgrades and their benefits for golf cart owners.
Enhanced Comfort and Style
Your Advanced EV golf cart may already have great seats, wheels, and more. However, they are susceptible to wear and tear over time and with constant use. Outdated parts can cause discomfort and can even be unsafe.
Upgrading your golf cart's elements is key to ensuring it continues operating well and maintains a fresh look. Plus, it is relatively easy to customize your golf cart to match your own unique style.
If you are going to invest in a personal golf cart, why not make it totally your own?
Boosted Performance
Alternating current (AC) drive systems and top-notch battery packs are now a standard in any EV golf cart. Upgrading these, however, will not only give you more mileage but also enhanced power and performance.
Increased Resale Value
Upgrading your golf cart will not only deliver a better experience at present but will also increase the value of your Advanced EV if you choose to sell it.
The noticeable upgrades to the overall design, car seats, enhanced safety features, and powerful engine will captivate buyers and set you apart from the competition.
Best Ways to Customize Your Advanced EV Golf Cart
Aesthetics
Although your Advanced EV golf cart may already look great, you can amp up the aesthetics of your golf cart with the following customizations:
Underglow – Lighten up the overall look of your cart at night with colorful lights placed on the underside of the vehicle.
Underglow – Lighten up the overall look of your cart at night with colorful lights placed on the underside of the vehicle.

Steering wheel – Enhance your driving experience with a customized steering wheel with a carbon fiber, wood grain, or a black finish.

Dashboard – Switch up the look of your dashboard with a carbon fiber or wood grain finish and/or with an added locking glove box.

Rims and tires – Add customized rims and tires of different styles and colors to your Advanced EV golf cart to augment the overall look and feel of your vehicle.

Seat options – Switch up the interiors of your cart with a wide variety of seat color options, including black, saddle brown, gray, and more.

Bluetooth speakers or sound bars – Spruce up the ambiance of your EV golf cart with an in-built speaker or sound bar that lets you play the tunes you love
Battery Power
All Advanced EV golf carts these days have powerful battery packs. But if you want an extra edge, consider upgrading your automotive with lithium batteries. Unlike lead-acid batteries, they have several advantages , including longer lifespans, faster charging time, environmentally friendliness, and more.
Convenience
A great way to ensure that your golf cart is genuinely future-proof is to invest in its convenience factor, adding some of the following features:
Beach chair holder – Enjoy stress-free trips to the beach by installing a rack to hold beach chairs.

360 cup holders – Accommodate more passengers on your cart with convenient cup holders.

Side nerf steps – Make your cart accessibility friendly with added steps on the side to allow passengers to mount and dismount your cart easily.

Floor mat – Add a layer of protection and grip to your floorboard with durable floor mats.
Safety
Or incorporate the following safety features to protect your golf cart and passengers in the case of inclement weather, night driving, and potential break-ins.
Golf cart enclosures – Protect your cart from gusts of wind and rain with a durable cart enclosure.

Custom key switch – Boost the security of your cart by adding a custom key switch that will ensure no one else can access your cart.

Light bar – Worried about driving at night? Drive in low light seamlessly by installing a light bar on your cart.

Throw-over storage cover – Shield your golf cart from the elements with a convenient, quality throw-over storage cover.
Sunfun Golf Carts is a leading Advanced EV golf cart manufacturer and rental company based in Carolina Beach, North Carolina. Besides offering a variety of golf carts, our team can also upgrade each vehicle with countless personalization options.
Interested in an Advanced EV upgrade or customization? Contact us today!
Read More: