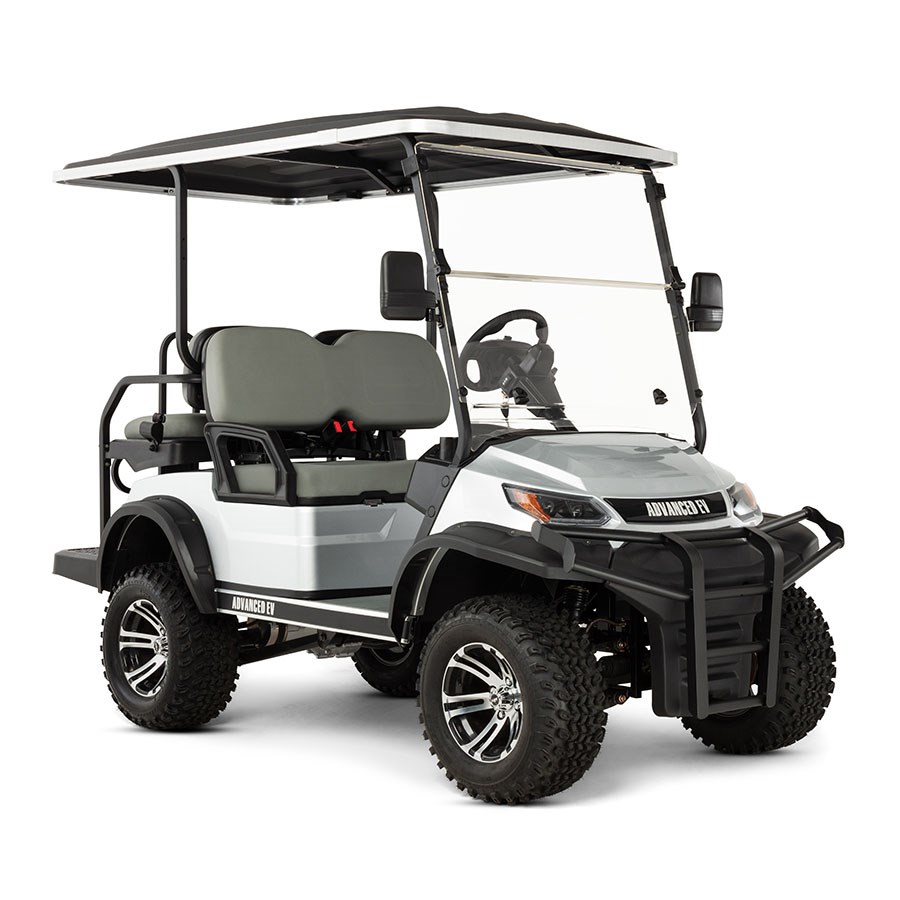 Exploring Your Options: A Sneak-Peek Into Our Inventory
Our customers enjoy all of our Advanced EV golf carts, but the Advent brings something special to the table that you won't find anywhere else: a RIDICULOUSLY smooth ride.
Advent golf carts have industry-leading suspension systems. Not only that, but the carts boast a seriously sleek style and optimum energy efficiency. And right now, SunFun is holding a limited-time sale on 3 of our most popular Advent models:


1. ADVANCED EV ADVENT 4-PASSENGER (LITHIUM)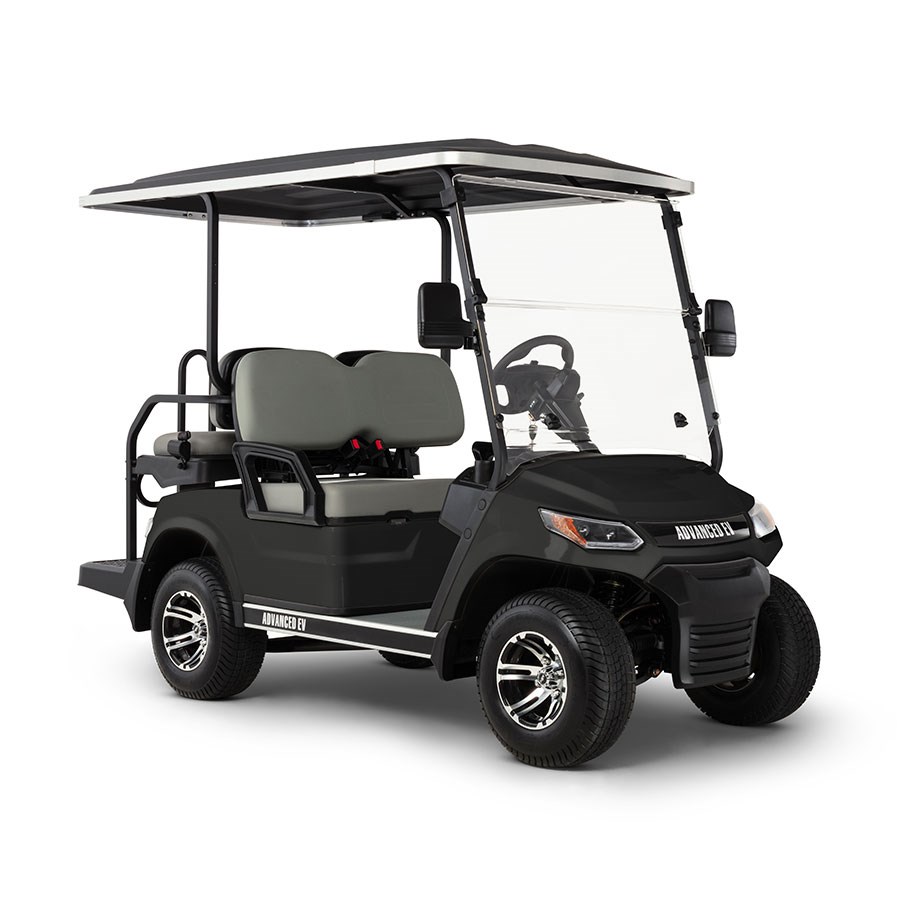 The 4-passenger Advent is the perfect golf cart for casual city or residential driving across New Hanover, Brunswick, and Pender County.
Standing at 75.2 inches tall, the street-legal golf cart is equipped with all you need for safe daytime and nighttime driving: LED headlights, tail lights, brake lights, turn signals, a horn, a back-up buzzer, seat belts, and a 17-digit Vehicle Identification Number (VIN).
Plus, this Advent comes with a state-of-the-art 150x lithium ion battery, which means you can expect…
A longer lifespan

Quicker charge times

Increased carrying capacity

No battery maintenance

No yearly upkeep costs

And increased efficiency and sustainability


2. ADVANCED EV ADVENT 4-PASSENGER LIFTED (LITHIUM)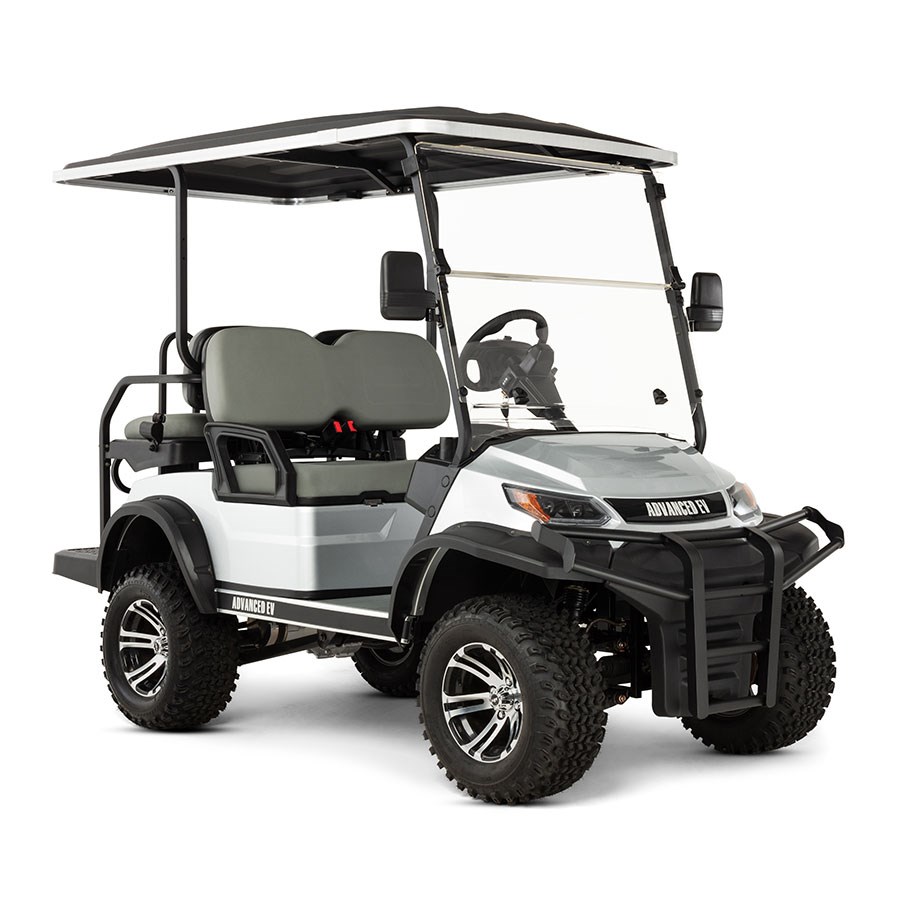 Want a smooth ride and exceptional clearance? Our 4-passenger lifted Advent is for you!
Along with all of the sweet features listed above, this 74.8-inch-tall, street-legal golf cart comes pre-lifted. In addition to great clearance and suspension, there are a wide range of other lifted golf cart benefits. And when you buy a lifted golf cart from SunFun Golf Carts, you can rest assured that you are getting the very best quality in southeast North Carolina.
RELATED: Lifted VS.Non-Lifted Golf Carts: Which Should You Choose?



3. ADVANCED EV ADVENT 6-PASSENGER LIFTED (LITHIUM)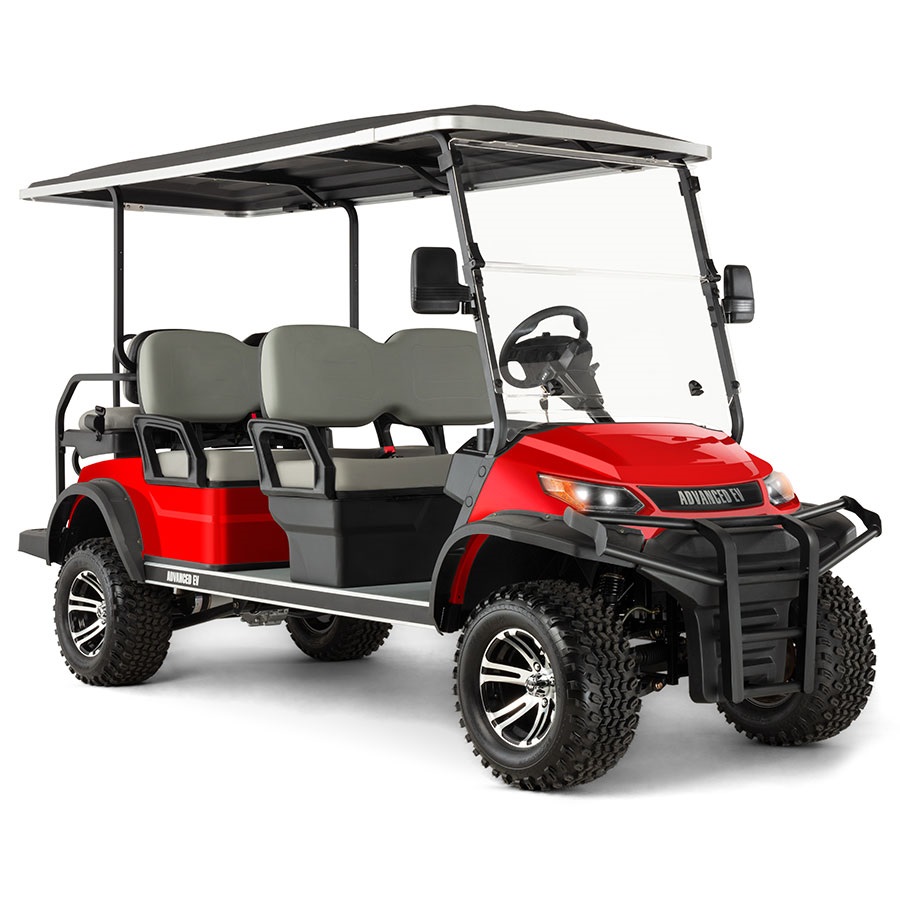 Need easy, comfortable transportation for small groups?
You can't get anything more convenient than a lifted 6-passenger golf cart – especially for such a good price! Reaching a height of 79.9 inches, the street-legal Advent 6-Passenger Lifted maintains all the same features of the 4-passenger – just with two extra seats!
And for a limited time only, you can get SunFun's this high-demand Advent golf cart for a fraction of the regular price (more on pricing below).

BIG SALE ON ADVENT GOLF CARTS – SEPTEMBER 2023
Through the end of September, all three of these golf carts are ON SALE. The out-the-door prices are phenomenal...
Advanced EV Advent 4-Passenger: $11,500 (originally $13,999)

Advanced EV Advent 4-Passenger Lifted: $13,000 (originally $14,995)

Advanced EV Advent 6-Passenger Lifted: $14,500 (originally $16,995)
You not only get a stellar golf cart for a reduced price, but you get your 150x lithium battery for FREE and an awesome 5-year warranty (on your cart AND battery). We'll even cover all of your Department of Motor Vehicle (DMV) fees – including taxes, tags, titles and registrations.


SUNFUN GOLF CARTS | ADVANCED EV GOLF CARTS
SunFun Golf Carts has developed a reputation as southeastern North Carolina's most trusted golf cart dealer and manufacturer. No other supplier can match our golf cart inventory and services across the all of New Hanover County, Brunswick County, and Pender County.
Browse our golf cart inventory online or stop by our Carolina Beach location to snag one of these Advent golf carts before they're all gone!
READ MORE: