Basic
comes with local advertisements on golf carts
Elite
2019 model silver golf carts: lifted and non-lifted options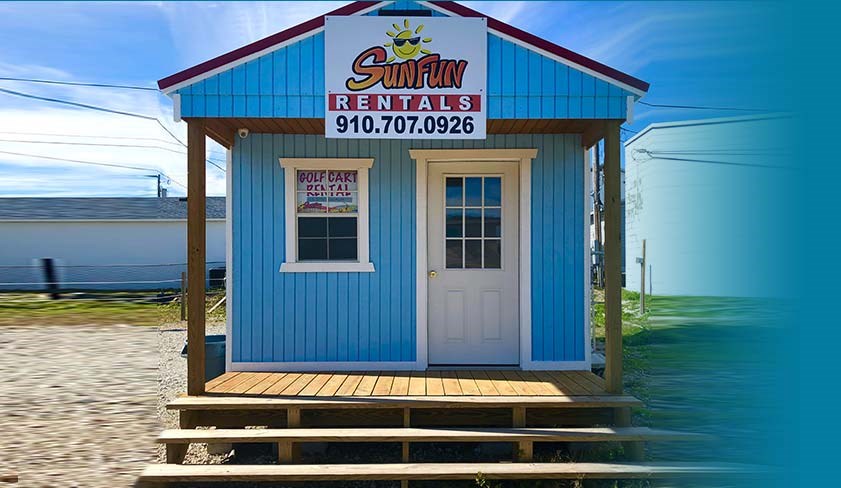 Delivery Options
Delivery extends to Oak Island, Southport, Topsail Beach, Wrightsville Beach, Ocean Isle, Holden Beach, and Surf City. $60 delivery fee waived on weekly rentals.
Customers must request delivery with vacation address in 'notes' section on the reservation page. Deliveries must be scheduled at least 48 hours in advance.
Pleasure Island (Carolina Beach, Kure Beach, and Fort Fisher) MUST pick up at one of two locations.
1. 1204 N. Lake Park Blvd. Unit F Carolina Beach, NC 28428
2. 112 Fort Fisher Blvd. South Kure Beach, NC 28449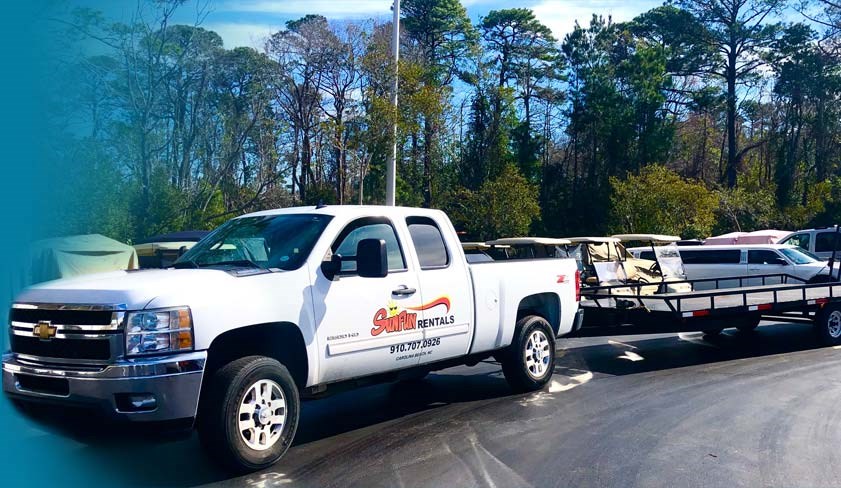 Cart Rental Details
To book your reservation online, please select the "BOOK NOW" button in the top right hand corner.
ELECTRIC CART REQUIREMENTS: 2-DAY MINIMUM (48 HOURS) AND AN OUTSIDE OUTLET/GARAGE OUTLET (WE DO NOT PERMIT EXTENSION CORDS)
GAS CART REQUIREMENTS: ONLY ALLOWED IN CAROLINA BEACH (NOT ALLOWED IN KURE BEACH OR FORT FISHER) AND A MINIMUM OF 24 HOURS (NO HOURLY RENTALS)
Check-in/Check-out time is dependent on time of arrival: (Ex: Check-in: 2pm Check-out: 2pm *on last day of reservation*)
In order to rent a golf cart, the renter must provide:

Copy of their valid driver's license and any driver's license that will also be operating the LSV.
Copy of their valid automobile insurance (carrier and policy number).
Method of payment.
Signed golf cart user agreement contract.

If there is a mechanical issue that deems the rental inoperable, the renter will be notified. If no other vehicles are available, the deposit will be returned.
Bookings may be done in office or online, if in office, day-of rentals are not guaranteed. It is based on fleet inventory for that specific time frame.
4 Wheel Drive Vehicle Rentals
Details
Dodge Durango, Chevy Trailblazer, Jeep Wrangler and Hummer H3.
Beach Chairs and coolers (free ice) are available at no extra charge.
Passes for the North End (Freeman Park) and South End (Fort Fisher) are included in rental.
4 Wheel drive vehicles are not guaranteed a spot on Freeman Park; it is first come first serve basis.
There is a cash security deposit on top of the rental that will be refunded if the rental comes back in the condition it was lent out in.

Dodge Durango, Chevy Trailblazer & Jeep Wrangler: $250.00 CASH SECURITY DEPOSIT
Hummer H3: $300.00 CASH SECURITY DEPOSIT

Check-out and check-in must be completed during business operation hours.
Check-in/Check-out time is dependent on time of arrival: (Ex: Check-in: 2pm
Check-out: 2pm *on last day of reservation*) Please note your estimated Check-in time on your reservation under "notes".
Overnight camping allowed ONLY FROM MID SEPTEMBER TO MID MAY. CAMPING IS NO LONGER AVAILABLE DURING SEASON.
Campfires are allowed October 1 through March 31. For more information please visit the Town of Carolina Beach website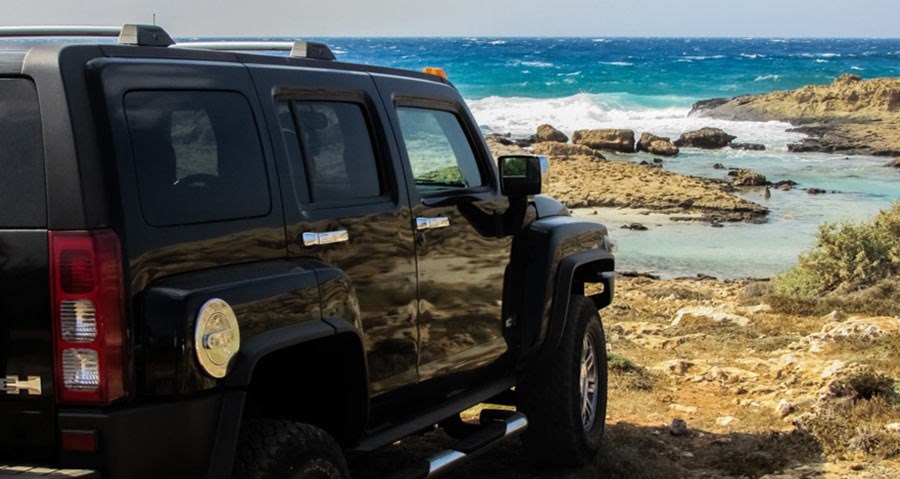 Return Check List
GAS TANK FULL (use only 93 octane) we charge $5 a gallon to fill ourselves
NO SAND ON ENGINE (this is abusive driving)
NO WATER ON HOOD (this is abusive driving)
NO EXCESSIVE SAND (clean up charge)
FREEMAN PARK PASS
SOUTH END PASS
BURN PIT
COOLER
CHAIRS
Penalty Fees
$300 DRIVING BELOW TIDELINE
$175 GETTING YOU OUT OF THE SAND
$50 CLEAN UP FEE
$300+ ABUSIVE DRIVING
EMERGENCY AFTER OFFICE HOURS PHONE NUMBER: