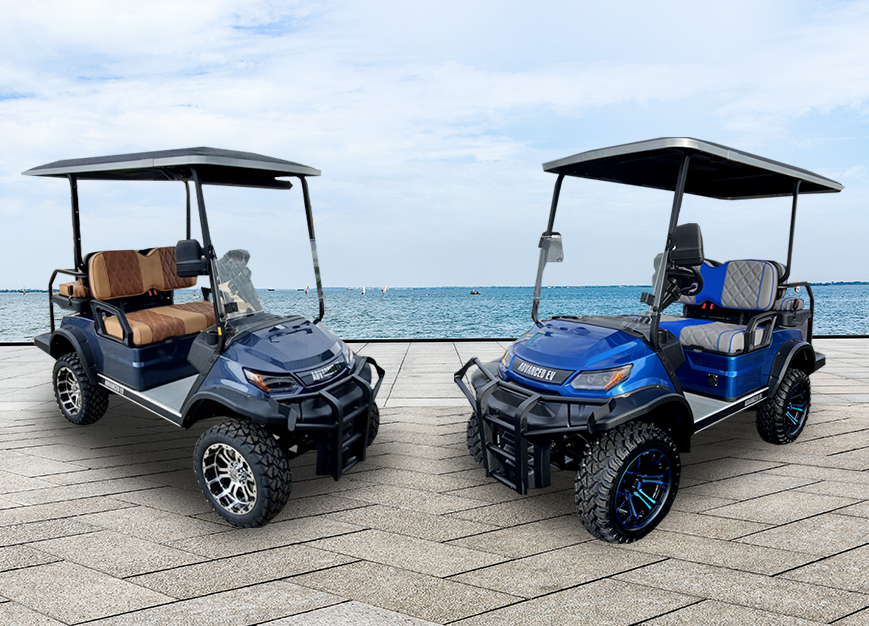 Ready to "elevate your style" in your brand new luxury golf cart?

We've been getting lots of questions about our stunning Advanced EV carts. We offer two luxury packages — the Platinum Package and the Limited Edition Package.

But how are they different?

Let's take a look.
ADVANCED EV PLATINUM PACKAGE
A cart...